About Monroeville Chiropractic Center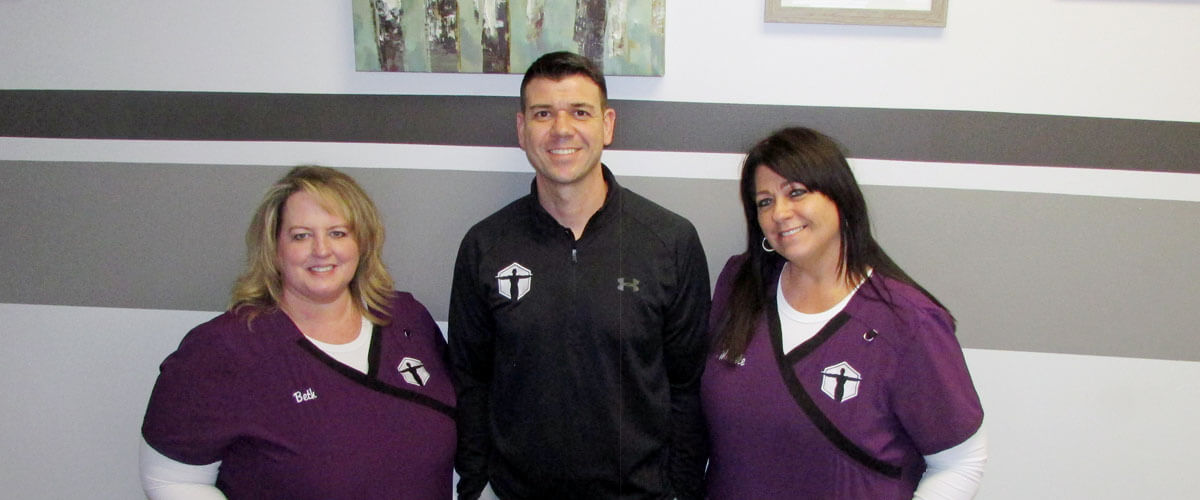 Patient-Centered Care
Our goal at Monroeville Chiropractic Center is to locate the underlying cause of your pain or joint dysfunction and correct it at its source using a customized approach to care. Identifying the spinal misalignments is the first step.
Dr. Baleno will adjust your spine (or joints in your extremities) using hands-on or instrument-assisted adjustments, depending on your situation. With his scientific background and understanding of the musculoskeletal system, he also incorporates soft tissue work into most patients' care plans. Dr. Baleno may also integrate the state-of-the-art spinal decompression table into your care.
Meet Dr. Baleno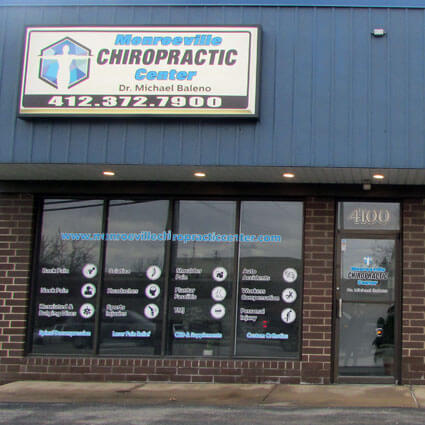 Our History
A native of Plum, Dr. Baleno knew he wanted to return to the area after graduating from New York Chiropractic College in 2005. His wife is from Monroeville, so they have strong family ties in the community, and he's been practicing in the Pittsburgh area his whole career.
Dr. Baleno purchased the practice in 2017. Prior to that, it had been owned and operated by a female chiropractor for about 50 years. Although it had a different name, we've been a fixture in the community for a long time. Dr. Baleno is delighted that he has the opportunity to provide care for patients in the community he loves.
Our Honest Approach to Care
Most patients come to us for acute pain relief. We strive to locate the underlying cause of the dysfunction and devise a customized care plan to efficiently and effectively relieve your pain. If you haven't started to experience improvement within four to five sessions, we will help you find an appropriate provider. We're honest and up-front about your situation, and we will never sell you on care you don't need.
We're delighted to offer state-of-the-art modalities to assist patients in achieving their goals. Some of our healing modalities include
Custom orthotics
Electrical stimulation
Ion cleanse
Laser therapy
Myofascial release
Neotone therapy
Trigger point therapy
Spinal decompression therapy
Ultrasound
Wave vibration therapy
Shockwave therapy

About Monroeville Chiropractic Center | (412) 372-7900